The Holiday season is here again. For all the incense lovers out there, we have lovely incense gifts you could gift your friends, family, and loved ones right here. Stick around, read this piece and find out a lot more.
List of the Perfect Incense Gifts for Holiday Season 2022
1. Backflow Fragrance Incense Cones
You can get this for $23.99 at Incense Ocean. Whenever you search for highly premium and high-quality incense cones, you should not stress that great mind of yours. Just check out our Chinese incense-made type of cones. These beautiful cones make you feel like you are in an inspirational and enthralling atmosphere and let you live life to the fullest. You get to feel a whole lot of positive emotions. 
These emotions include high levels of confidence, optimism, joyfulness, peace, and all the love you have searched for. These incense cones blend fragrances and natural ingredients, with about five different scents. These scents include mixed fragrances, Rose, Jasmine, Lavender, and Ocean. It does not matter the type of mood you are in or the occasion. You are guaranteed that you could get a lot of incense cones to ensure you have the best incense presents for the holiday season in 2021.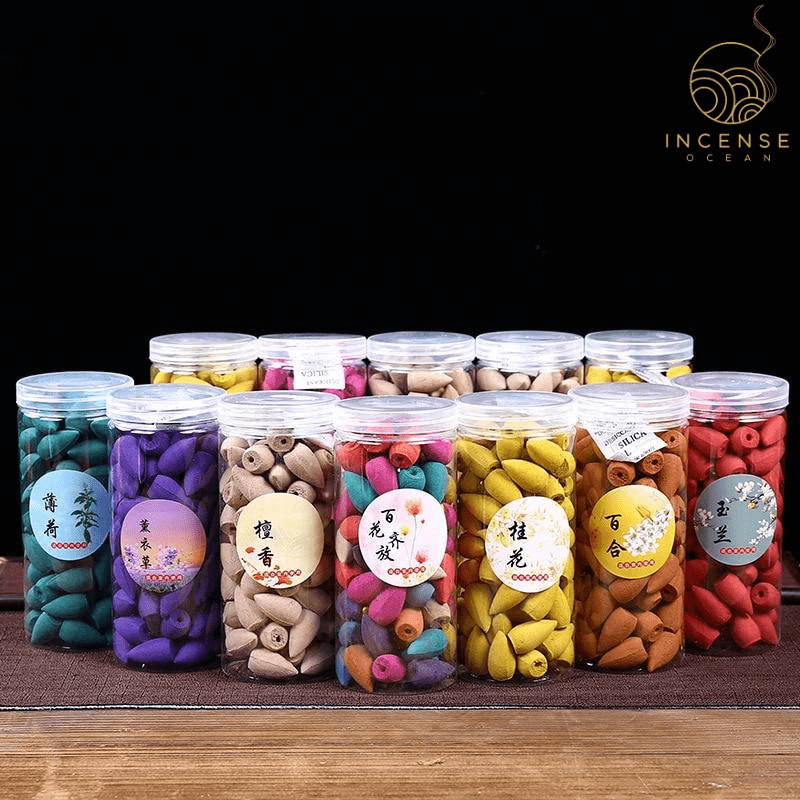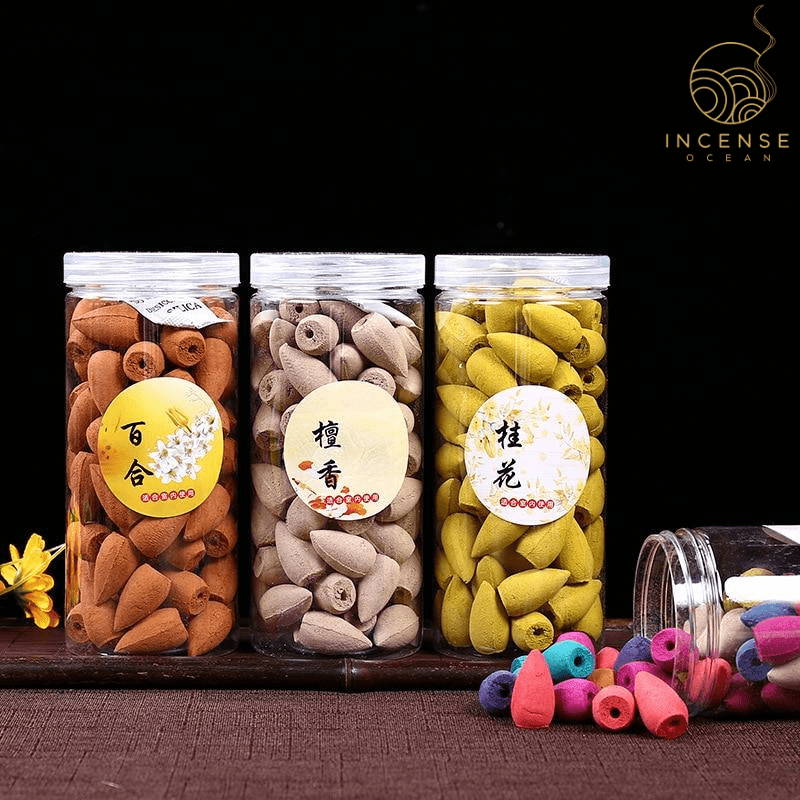 2. Natural Scent Mixed Incense Cones
You could purchase this from incense ocean for $28.99. These awesome Natural Scent Mixed Incense Cones were all made to appropriately fill up and suit all of the needs of people that need some more from their incense cones. Typically, the usual incense cones have just a single scent obtained from many properly selected seeds and flowers.
This is best to give a loved one or a member of your family at periods when you crave something a little extra, which could give you either a boost or you might need something that might either be heavy or a little bit more pronounced. If you need to have an excellent incense present during the holidays, you should give this incense present a try. Some of our great-selling fragrances inspired these. 
These fragrances include sandalwood, rosemary, and lavender. We have adequately made sure that these scents are made from collection of exceptionally quality products to ensure you end up with products that are both satisfying and nostalgic. The type of products that if you perceive their scents somewhere even after years, you would know that you have made use of such products before. 
These Natural Scent Mixed Incense Cones are pure and natural versions of mixed scents because several incense scenes do not merge or combine very well. Because of this, that is why we settled to create a fragrance that is authentic, real, and original but with a similar scent to the individual scenes. You could make use of our cones all through this holiday season and give your home or your space that vibe or energy that has been missing.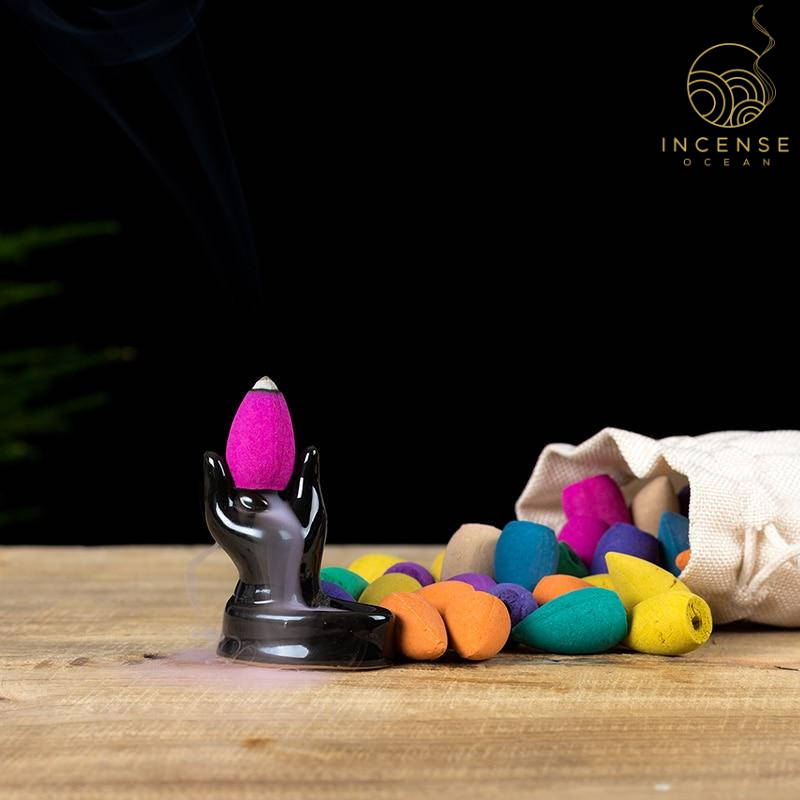 You can get this for $39.99. This awesome Retro Alloy Incense Holder is created using Nepalese metal, and using it for any type of incense also makes it double as an incense holder. It is also a beautiful work of art for wherever you want to keep it. You know it is just wonderful to store and keep all of your favorite incenses. This old-looking retro allows incense hinder was created and made because it was meant to last for a very long time. 
You can use it for years and not notice a difference. Do you want to give your home or living space a little pizzazz or difference this holiday season? Try out this Retro Alloy Incense Holder. It is wide enough and big enough, and you can bring in a lot of wonder to both your dining area, office, bedroom, or practically anywhere you want to keep it.
Read more: Mountain river handicraft incense holder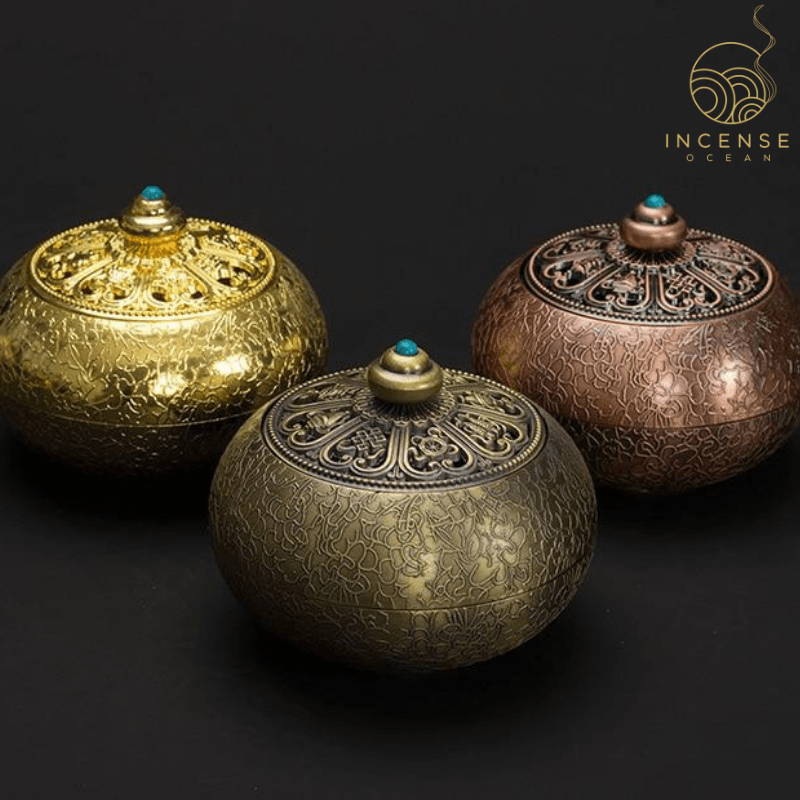 4. Sandalwood Natural Handmade Coils (48 pieces)
You can purchase about forty-eight in a box. For these naturally made sandalwood incense coils, it would catch the fancy of both you and everyone in your home. It might be very simple things. These things might be like Jasmine or Lavender or Ross or something that might be quite complex like Osmanthus, Agarwood, Handmade spice, or many other things that could keep you satisfied. These sandalwood handmade natural coils are also created from some of these materials. 
Whenever you use them to light up either your dining room, the sitting room, or anywhere you want to feel okay or balanced or emotionally upright, it would be best to get these sandalwood Natural handmade coils from us. It would help in giving you that glow for the holiday season, make your space a special one, and you would never forget this period.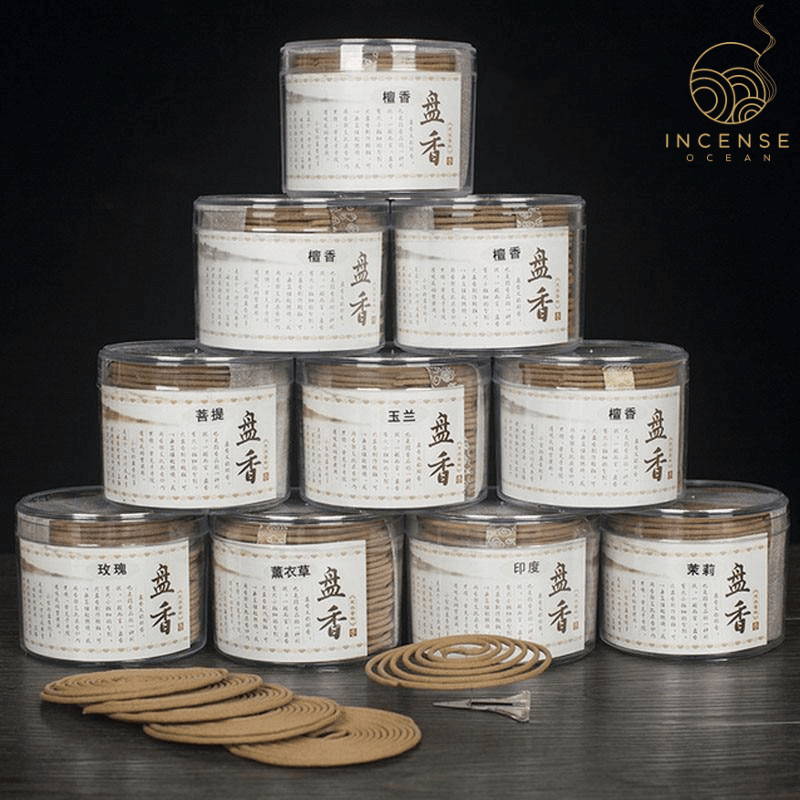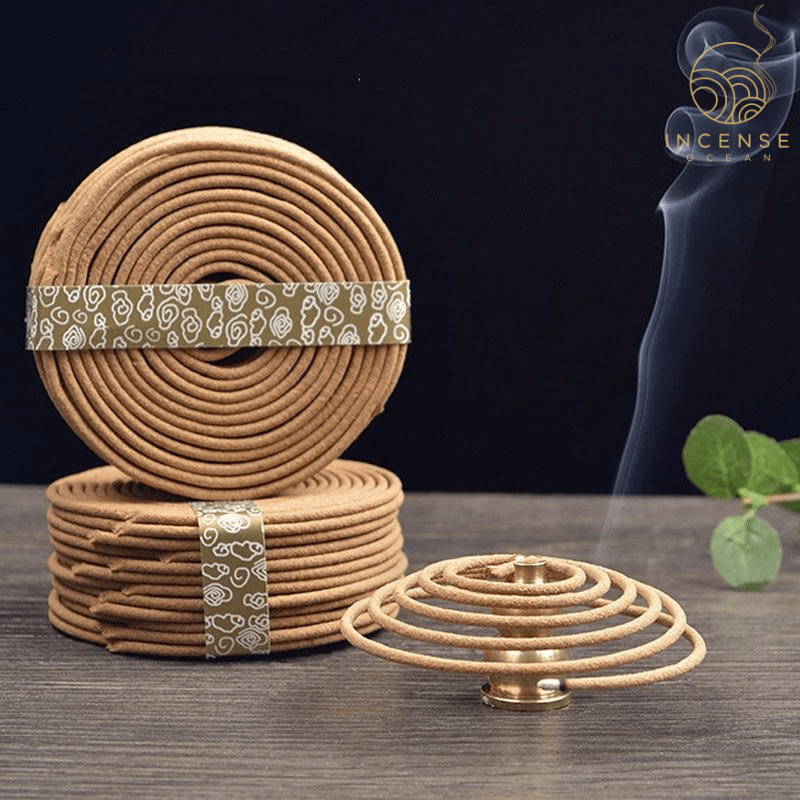 What are our Perfect Incense Gifts for the Holiday Season for the year 2021 made out of?
Our Perfect Incense Gifts for Holiday Season for the year 2021 is made out of materials that are not toxic, extremely safe, authentic, original, and national ingredients. Whenever you make use of our Incense coil, you would end up having a space which ox covered with a lot of both natural and elegant fragrance that does not just change the scent to the air, but it also makes the air around you a lot cleaner. 
It has also been known to help calm nerves which are both tired and stressed. You also get a high sense of freedom, peace, and tranquillity. Many of these coils are great whenever it comes to burning things at homes, at offices, at various indoor spaces, restrooms, restaurants, and cafes.
So what are you waiting for? The holiday season for the year 2021 is not going to last forever; go to our website here and get yourself amazing and perfect incense presents for you, your loved ones, family, friends, and anyone close to your heart. It could be incense cones, it could be incense sticks, it could be incense holders, just anything related to incense and trust me, whoever you gift it to would never forget about you.